Fee breakdown
---
The 2021 player fee for the minis program was $85. This $85 fee breaks down roughly like this: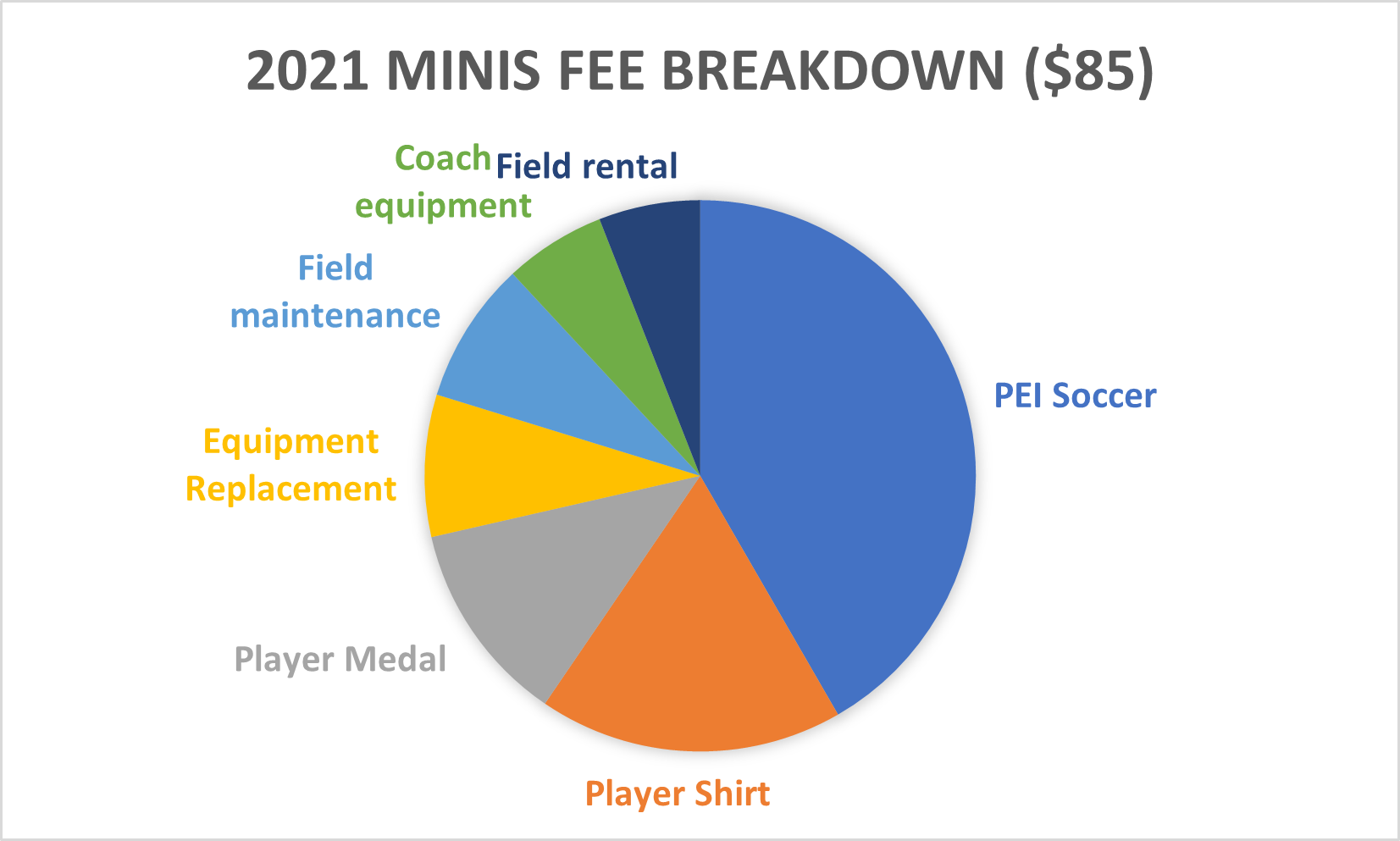 $35 to PEI Soccer (for insurance, Soccer Canada fees, etc)
$15 player shirt
$10 player medal
$7 equipment replacement (soccer balls, nets, pinnies, etc)
$7 field maintenance (mostly line paint, plus reseeding and rolling as possible)
$5 coach equipment (shirts, whistles, etc)
$5 field rental (paid to Rural Municipality of North Shore)
The minis program runs 10 weeks at two practices per week, for a cost of $4.25/practice.
The youth fees are higher due to having to pay for referees ($25/referee/game) and tournaments. For U9 the referees are volunteers, so no extra fees.
The cost for one paid coach per group would be an additional $30/player, and that's paying only minimum wage and only for practices not games. The calculation is as follows:
$15 / h x 1h / practice x 20 practices / season = $300 / coach
1 coach per group at $300 / 10 players per group = $30 / player
Including games the cost goes up by $10 to $15 / player.
For U11 the cost is higher than #3 by approx $20 due to referees (see above) and a longer season (May - August)
For U13 and up the cost higher than #4 due to a linesman (second ref) for each game at $15/game, and a longer season (May - Sept, depending on performance in the playoffs).
The minis fee to PEI Soccer breaks down like this: